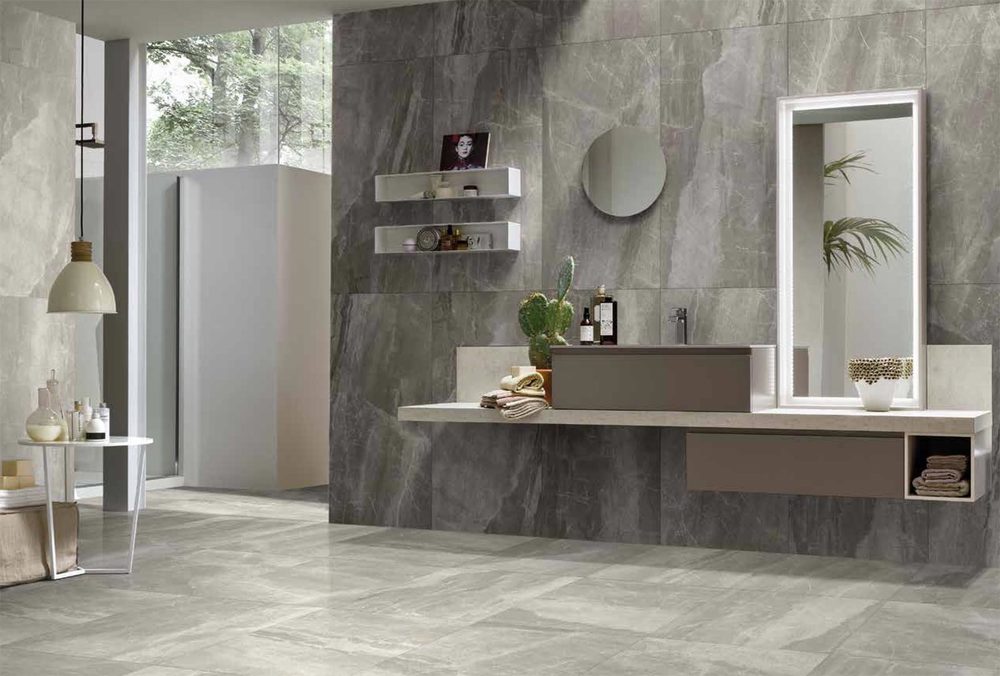 The look combines millennia of history and a perfect application of the most updated technology in porcelain stoneware products. Combining aesthetics and energy, the material is revitalized in a new and contemporary look. The various sizes, the two finishes and the mosaics fit all needs. Nuance is one amongst the nicest representations of natural products.
Classical elegance reinterpreted in six modern colors! Memento is a versatile collection and offers sophisticated solutions to satisfy the most demanding aesthetic requirements. Thanks to the numerous sizes, colors, finishes and mosaics available, it offers new perspectives and obtains charming, refined and timeless atmospheres.
Outdoor is the ACR solution for exterior flooring (urban areas, avenues, terraces, swimming pools, parking areas, public gardens, and many more..). The available thickness (17 mm, 20 mm, the new 30 mm) and the high technical performance, combined with the simplicity of the installation and removal, make these products versatile and safe both in public and private areas.